Parts Eligible for Thin Shim Plates
Parts Eligible for Thin Shim Plates
Caution
*The delivery date will be extended depending on the quantity, and the date is based in Japan (
Shipping to Europe requires +3~5 days
). Please check the date displayed on the screen for the confirmed delivery date.
Thin shim plates, useful for adjusting the thickness and height of parts, are available. The standard lead time is for the parts to be shipped in 2 days.
Certain conditions regarding the shape elements, material and thickness of the part must be met in order to select shim plates. Check below for detailed specifications.
Shapes Eligible for Thin Shim Plates
Eligible: Cutout/through holes/freeform hole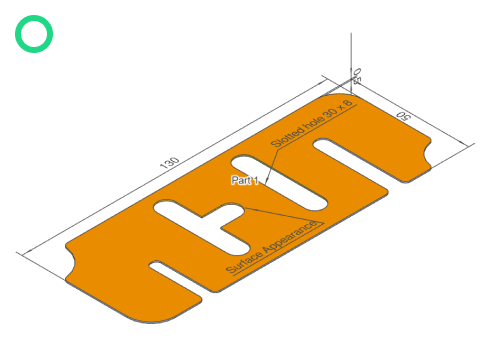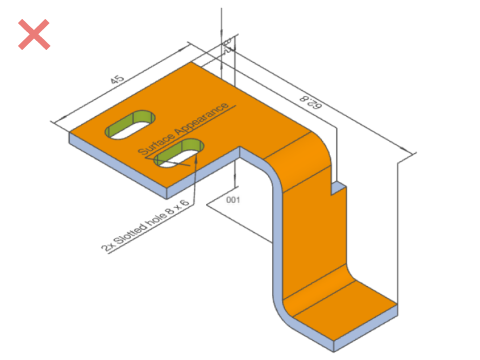 Eligible: Cutout/through holes (rectangular holes, slotted holes, etc.)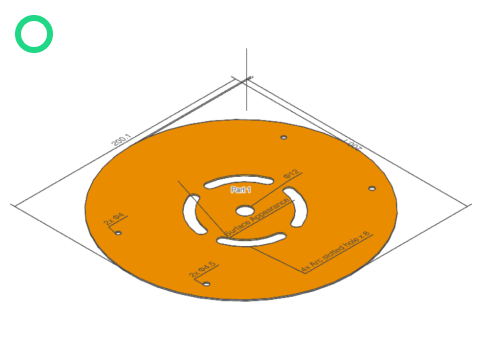 Not eligible: Molded holes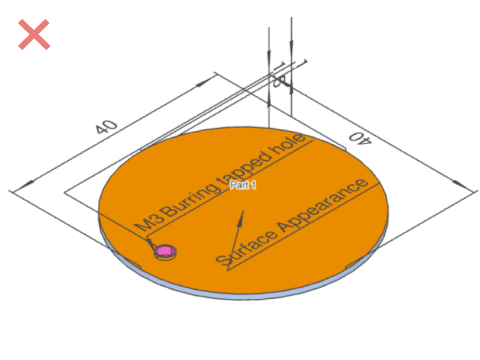 Materials / Plate Thicknesses Eligible for Thin Shim Plates
The plate thickness tolerance varies depending on the plate thickness and material.
Other stainless steel materials are available with a plate thicknesses of 0.8 mm or 1.0 mm, but SUS304(H) (for shim) has higher precision. (The plate thickness tolerance with standard materials is ±10% [reference value only].)
Eligible 1: Ferrous Metal
Plate Thickness
Plate Thickness Tolerance
EN 1.0330 equiv. (for shim)
0.1
±0.03
0.2
±0.03
0.3
±0.04
0.5
±0.06
Eligible 2: Stainless Steel
Plate Thickness
Plate Thickness Tolerance
EN 1.4301 equiv.(H) (for shim)
0.05
±0.005
0.1
±0.02
0.2
±0.03
0.3
±0.035
0.5
±0.04
0.8
±0.04
1.0
±0.05